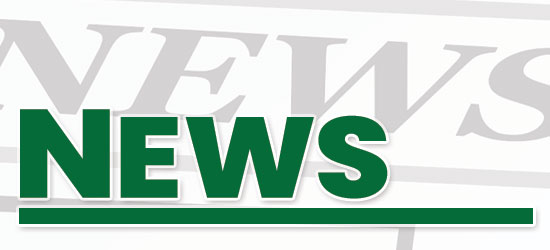 HOUSING: More houses sold in April than in any month in the past 3 years
Posted in News
No Comments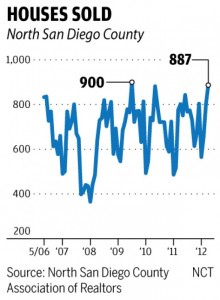 More houses sold in North San Diego County in April than sold in any month in the past 3 years — and it's the biggest April since before 2006, according to the North San Diego County Association of Realtors.
Low inventory and weak appraisals are holding back the Southwest Riverside County market, real estate agents said.
Sales numbers and house prices typically rise starting in April as more buyers come into the market, with many looking to move in the spring or summer. But real estate agents said they're seeing more buyers than they have in a couple of years, explaining the jump in buying. However, buyers are willing to walk away from a house rather than overpay, holding down prices, the agents also said.
"There's new things on the market every day, so people aren't willing to settle any more," said Marina Karavokiris, a Carlsbad real estate agent. "They want to find the right house, and even though there's less of an inventory, they're willing to wait. Buyers aren't feeling that panic."
North San Diego County buyers picked up 887 houses in April, up 10.6 percent from March and coincidentally, up 10.6 percent from March 2011, the Realtors association said. The last time the region saw so many sales in a month was in July 2009, when 900 houses changed hands. It was the busiest April since before 2006, when the Realtors started publishing data.
"I think it's (the number of buyers) up from last year," said Jeff Jenkel, a Rancho Bernardo real estate agent.
Realtors in North San Diego County and in Southwest Riverside County said the number of houses for sale had been sliding. The number of houses listed in April in North County fell for the eighth time in nine months, down 27 percent from April 2011. The number of listings in Southwest Riverside fell by 47 percent in April compared with 12 months earlier, according to national Realtor Redfin.
Low inventory should push up prices; instead, the median home prices moved only marginally from last year. The median house price in North County hit $420,000 in April, up 1.2 percent from March but down 6.7 percent from 12 months earlier.
Agents said buyers' savvy, plus sellers' preference for all-cash bids, held down prices.
"They don't always necessarily take the highest offer," said Gina Rovere, a Temecula Realtor.
No median house price was available for Southwest Riverside County as a whole, but median house prices rose in nine of 22 Southwest County ZIP codes, with the largest annual increases in the 92590 ZIP code of Temecula and the 92570 ZIP code of Perris. Countywide, Riverside median home prices rose 5.3 percent in April from a year earlier to $200,000, and sales fell 7.8 percent to 3,199, according to DataQuick.
Sales in Southwest Riverside County fared worse. Homebuyers acquired 997 houses, down 10.7 percent from March and down 10.6 percent from April, according to Redfin.
"We have no inventory here, that's why sales are down," Rovere said. "It's not because nobody wants to buy."