Housing: The Little Engine that Could
Posted in Blog
No Comments
     Posted on: November 27, 2012
Housing: The Little Engine that Could
By
Frank Anton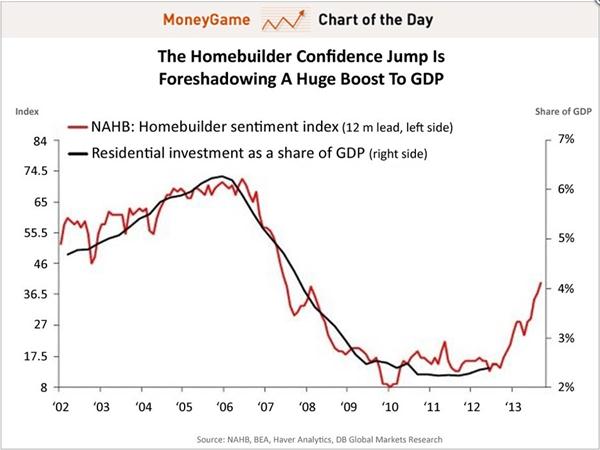 A weak housing market often gets blamed for the Great Recession as well as the anemic economic recovery.
But, if the pattern portrayed in the accompanying chart holds, housing should, as it always has, come to the
economy's rescue.
With NAHB's Home Builder Sentiment Index at 47 (the highest level since 2006), it's reasonable to assume
that housing's contribution to GDP should move back to its traditional average of about 5%. That percentage
was as low as 2.5% in 2010, when the Index was at 8, an all-time low, and it was as high as 6.2% when the
Index peaked at about 75 in 2006.
Economists now see housing generating up to 20% of overall GDP growth in QIV 2012. GDP growth means jobs;
jobs mean a stronger housing market; and that means more jobs and so on and so on, which means the end of
the vicious economic cycle triggered by housing's collapse and the real start of a robust recovery.